If you've played World of Warcraft then chances are that you understand how patient and determined you need to be in order for you to complete each level. However, there are some people out there who seem not to be caught up by time and they have been breaking World of Warcraft records that never seemed likely to be broken. Here are 6 World of Warcraft records that took the world by surprise;
6. First person to complete all achievements in WoW
Little Gray from Taiwan happens to have been the first person ever in the universe of WoW to have achieved all achievements in the game. Initially, attaining all achievements in World of Warcraft seemed impossible, however in 2009, "little gray" on the Wrathbringer server managed to kill all 390,895 creatures as well as complete 5,906 quests. However, what is not clear is whether "little gray" was an individual or a group of skilled guild members who shared the same account.
5. Most people ever in a virtual funeral
There was an incident where a player died while playing World of Warcraft and as a way of honoring her, a virtual funeral was organized online on October 2005. To date, it is one of the highest "attended" virtual funeral ceremonies for MMORPGs.
4. Worst attack virtually
In another case where a virtual funeral was organized for a WoW player who died of stroke, a bizarre accident occurred which has been termed as the worst maneuver by any guild ever in the WoW universe. Alliance Guild Serenity Now got info about the funeral and decided to join in as well but not as well-wishers as you might have imagined. Instead, they decided to attack other guild members in the funeral which earned them many honorable kills but still went down as one of the most dishonorable things ever in virtual gaming.
3. Longest video game marathon
The longest videogame marathon in WoW is 29 hours and 31 minutes and was broken by KinumiCati. Most of us can't even imagine playing for more than 10 hours and 29 hours seems like forever. However, KinumiCati, a 16 year old from Vigo, Spain managed to do so.
2. 3.3 million copies in 24 hours
When WoW performed exceptionally well during its Wrath of Lich King's expansion that saw them sell 2.8 million during opening day,skeptics were rife that such performance could not be replicated. However when Cataclysm premiered, it sold 3.3 million units which pretty much broke the bar set by itself. Furthermore, World of Warcraft has been holding the record for most units sold during opening day for a very long time.
1. Legion, the game returns
Legion's release tied with Cataclysm's record when it sold more than 3.3 million on day 1. In as much as the subscriber base has been dwindling, WoW still can afford to break records of this sort in the MMORPG world. This was definitely an illustration to naysayers that World of Warcraft is definitely here to stay for the next 10 or more years.
We are bound to see more records broken in the future be it by Blizzard or by players in the World of Warcraft.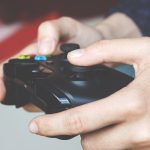 Ever wondered how come World of Warcraft managed to attain the heights of fame in massively multiplayer online role playing games? It is solely because of the unique and indifferent gameplay offered by the developers of the game.